 A new face at the Old Stables
Here at Allerton Manor in South Liverpool, we are well known for the high standard of food and drink that we serve at the various venues we have on-site.
That's a tradition that we are delighted to continue here at Allerton Manor, with the appointment of our Head Chef.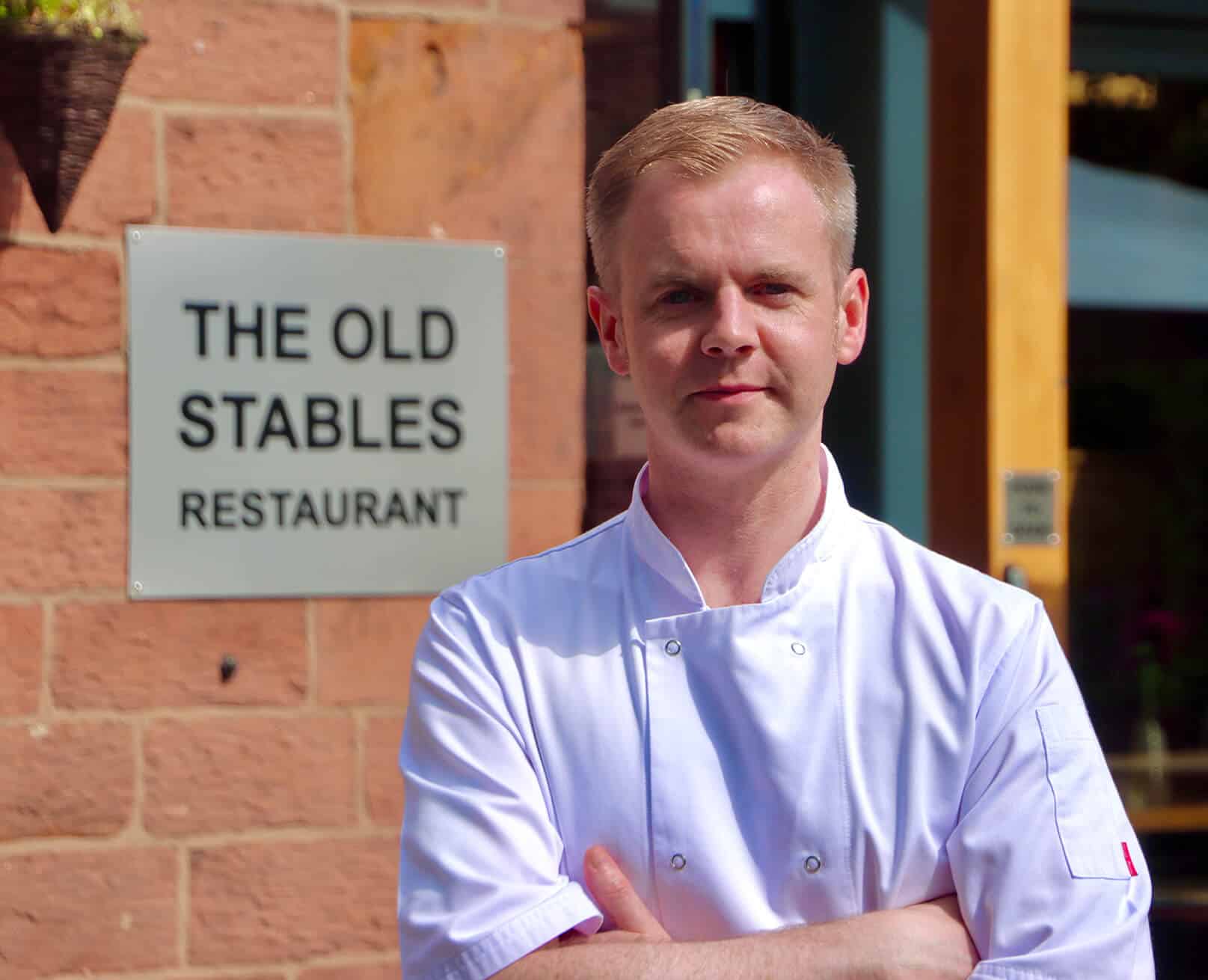 Our new head chef is Eddie McCormack, an incredible talent in the kitchen, bringing more than 23 years of industry experience to the Old Stables. He has worked in such prestigious locations as Marriott Hotels and the Chester Grosvenor Hotel, where he honed his considerable skills by working alongside some of the North West region's most well-respected chefs. We could not be more pleased to have Eddie as part of the Allerton Manor team, and we look forward to seeing him continue to create and innovate during his time here.
Eddie brings with him a fresh approach to how our kitchens should operate, as well as exciting ideas about what we should offer our guests and members. He has taken the time and effort to craft a series of new menus for our Old Stables Restaurant, which we know will appeal to all who dine here.
These new menus take some classic flavour profiles and build upon them by taking a modern, worldly approach, emphasising vibrancy, seasonality, and flavour. The menu has a European base, with African, Mediterranean, and South East Asian influences gently layered through it to produce something unique to our establishment. As with all good food, the focus is on nutrition and locally sourced, fresh produce is used wherever possible to enhance the texture and flavour of the dishes.
Don't think that this means you will lose your old favourites. Eddie has also taken a fresh approach to traditional British dishes like fish and chips, and his exciting menus include an extensive selection of steaks and burgers, fresh from the grill. We don't believe in being restricted to a single, tightly-defined cuisine, which is what makes these new menus so appealing. It takes its inspiration from many culinary cultures, creating its own style that is unique to the South Liverpool area. 
If you can't wait to experience the new menus crafted by our new head chef, you're in luck. We started serving them on August 31, 2022. To taste his latest creations yourself, book a table online at The Old Stables Restaurant, or give us a call on 0151 459 2347

to speak to a member of our team.