Celebrations in the Hay Loft
Here at Allerton Manor, we love a good party! From weddings and engagements to birthday parties and baby showers, there's nothing better than celebrating one of life's momentous occasions with friends, family, and loved ones.
If you're in or near the South Liverpool area, what better place to hold that celebration than our very own Hay Loft function room? This versatile party space is the perfect venue for hosting all manner of get-togethers.
 We hire out the Hay Loft for all kinds of celebrations and events. If you're a regular visitor to our site, you'll know all about our stunning wedding packages that include ceremonies and  receptions in the Hay Loft. Weddings are just the tip of the iceberg.  are a few of the most popular celebrations we host at Allerton Manor:
The Hay Loft is the perfect setting for a baby shower. The light cascading through our beautiful arched window gives the mum-to-be a beautiful, radiant glow—ideal for stunning pictures commemorating the moment. We offer a variety of food options, from a traditional afternoon tea to an outdoor BBQ in our covered marquee. As a special extra, you can treat your guests to a glass of pink or blue fizz on arrival to match the gender of the baby.  
Mark the Christening of your little one with a gathering of family and friends, coming together to create special memories. We know that many Christening parties include lots of kids, and we have you covered with a great range of food options that will please even the fussiest of eaters, as well as a fun candy cart available to hire. The Hay Loft has ample space to provide entertainment for your younger guests, with many choosing to hire a soft play area to keep the little ones busy!
Whether you're turning 18, 21, 40, or 75, milestone birthdays are always a cause for celebration. We have a list of recommended suppliers that can help you dress the venue or provide you with the right entertainment for the night, be it a DJ, a live singer, or a saxophonist. With our private bar and covered outdoor terrace, your party guests are free to mingle and catch up with one another, or they can choose to dance the night away on our LED dance floor.
Your engagement is a major milestone in your relationship. Friends and family will want to raise a glass and wish you well, so give them the chance to do so with an epic engagement party at the Hay Loft, carefully tailored to meet your unique requirements.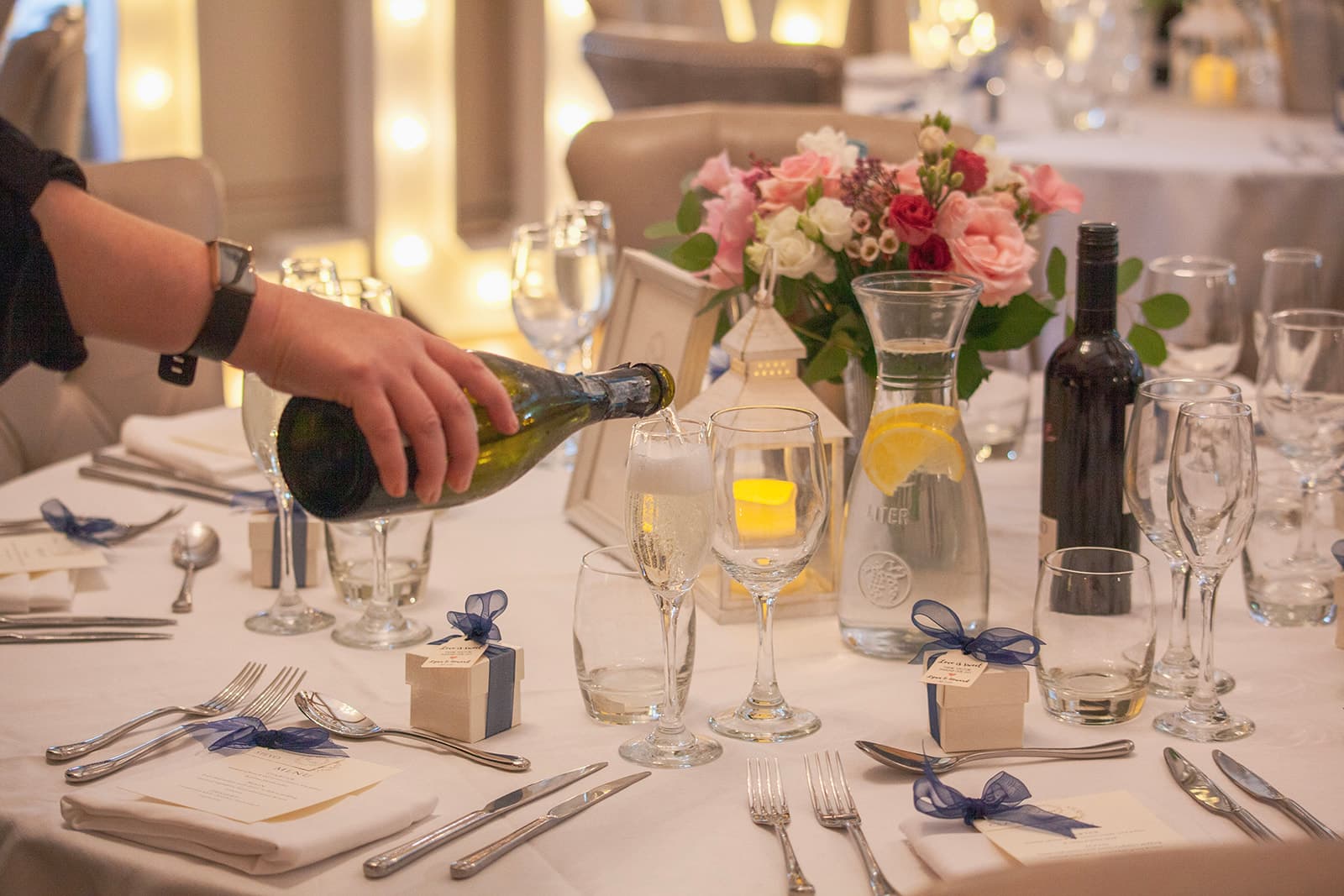 What Makes the Hay Loft So Special?
It's a fair question; after all, there are hundreds of venues in and around Liverpool, right? That may be so, but there's only one Hay Loft. Capable of holding 80 guests for a sit-down meal or up to 120 for an evening party, it's perfect for gatherings of all sizes. With stunning views over the grounds and a real sense of style and opulence your guests will be wowed from the second they walk in. 
More than the venue itself, you get to take advantage of our dedicated and experienced events team. We know how stressful it can be to arrange and plan a celebratory party, which is why we have our event co-ordinators to offer a helping hand. We will work closely with you from your first phone call to ensure everything runs smoothly and according to plan.
From choosing the menu to deciding on the décor, we are there to offer advice every step of the way, with our goal being to deliver an incredible and memorable event that your guests will be talking about for years to come. We offer an extensive selection of party packages that can be customised and tailored to meet your particular needs and budget, allowing you to create a truly unique event.
Book Your Celebration at the Hay Loft Today
Whatever kind of life event you're looking to celebrate with family and friends, do it in style at the Hay Loft function room in Allerton Manor. Get in touch with us using the form below and tell us a little bit about the event (desired date, number of guests, type of celebration, and any other pertinent details). Our events team will get in touch with you to discuss your various package options and provide you with a free, no-obligation quote. If you're happy with what we have to offer, you can come visit us to check out the venue in person and confirm the details. Alternatively, call us today on
0151 428 7490
to see what we can do for you.