Mother's Day at Allerton Manor
The 19th of March is Mother's Day, and what better way to treat your mum than with a special meal at Allerton Manor? For mums, step mums, foster mums, grandmothers, mothers-in-law, and even mothers-to-be, there's nothing quite like a delicious meal at the Hayloft or the Old Stables Restaurant to show how much you care.
This is what we have to offer all the wonderful mums out there:
Mother's Day Lunch at the Old Stables
As is traditional, Mother's Day falls on a Sunday. Instead of having your mum beaver away in the kitchen all day making the perfect Sunday roast, why not make some memories with her instead? Let our trained head chef and his skilled kitchen staff do all the hard work, providing you with a delicious three-course lunch from our special menu. You won't even have to do the dishes afterwards! Our special Mother's Day lunch even includes a gift for mum.
£30 per adult | £15 per child
Imperial Breakfast at the Hayloft
If you've got big plans laid out for Mother's Day, why not start them off the right way with breakfast in our beautiful function room, The Hayloft. Served from 10:00 until 12:00, our afternoon tea-style Imperial Breakfast includes a selection of tasty savory treats for you and your mum, along with a delicious glass of Mimosa to celebrate. The Imperial Breakfast also comes with unlimited tea and coffee for every guest.
Swing Afternoon Tea at the Hayloft
From 14:00 until 17:00, you can combine great food with live music to create a truly memorable experience for your mum this Mother's Day. Our traditional afternoon tea includes a fantastic selection of teatime favourites and comes with a glass of chilled Prosecco for each guest. During your afternoon tea, you'll be entertained by a swing singer delivering an incredible live performance. There's also unlimited tea and coffee available.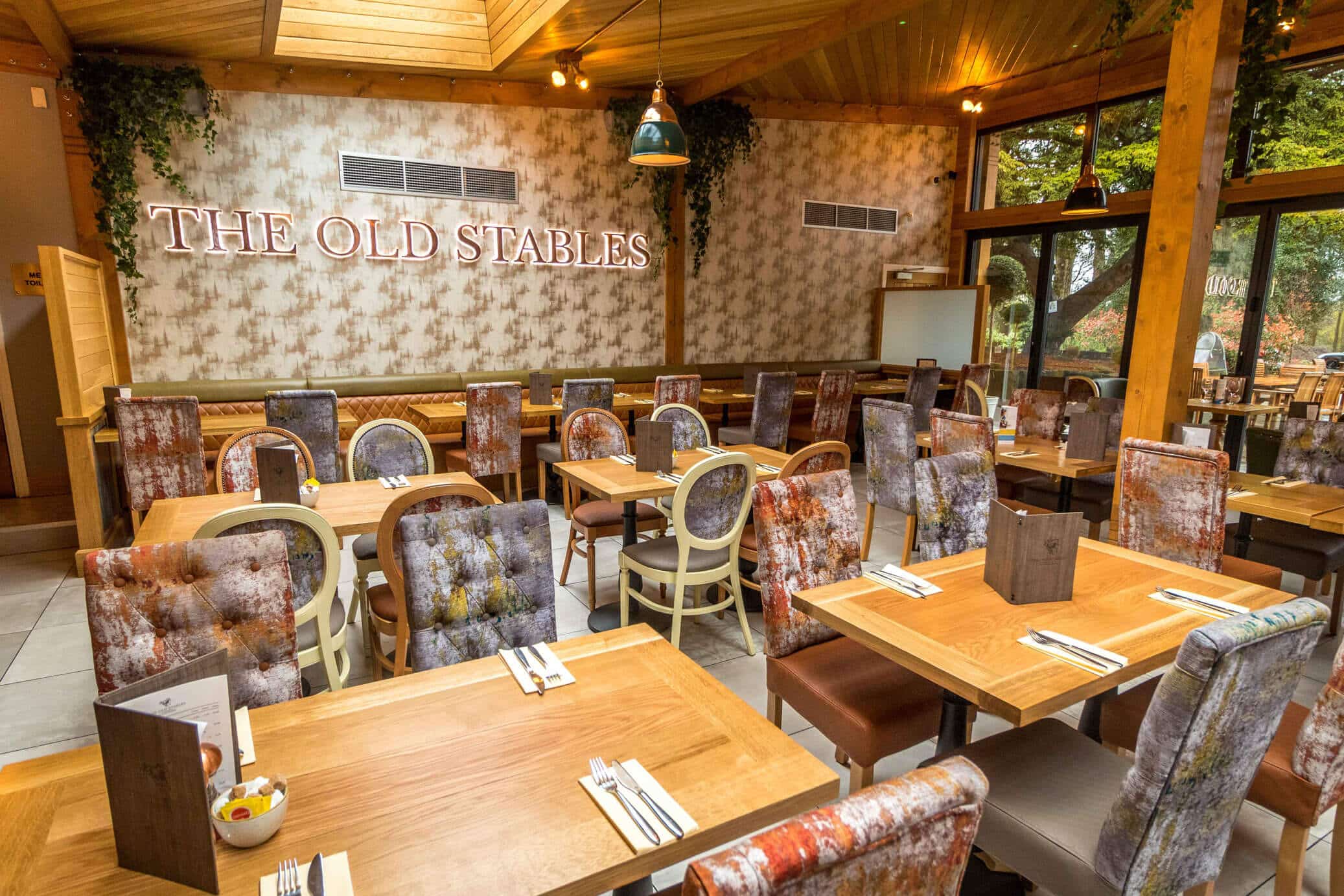 A special venue for a special mum
Allerton Manor is a beautiful location for spending time with your mum on her special day. Both the Old Stables and the Hayloft are popular venues among South Liverpool residents who appreciate great food, refreshing drinks, and a warm welcome from our friendly staff. We do everything we can to make sure your Mother's Day meal is one that your mum will cherish for a long time.
Book Your Mother's Day Meal Today
Whether you're planning to bring your mum to Allerton Manor for breakfast, lunch, or afternoon tea, spaces are limited. Make sure to set the date by booking a table or purchasing a ticket. If you have any special requirements, we will do what we can to accommodate you. Call Allerton Manor Golf Club on
0151 428 7490
to speak to a member of our hospitality team.