 Revised plans unveiled for Liverpool golf club renovation
Golf and leisure company Green Circle has submitted an updated masterplan for the revamp of Allerton Manor Golf Club, including an expansion of the existing golf course and redesigned clubhouse.
The 128-acre golf club is located on Allerton Road in Woolton. It currently comprises a 5,500-yard municipal golf course and a nine-hole academy course, as well as a clubhouse, and grade-two listed manor. Planning permission to rework the site had been granted in 2021.
Delays in discharging conditions and a rethink during Covid led Green Circle to plot out an alternative masterplan, which was submitted to Liverpool City Council's planning authority in December.
In this updated masterplan from Liverpool-based architects Brock Carmichael, there are several key changes. These include a redesigned clubhouse, improved Hay Loft function space, and an extended terrace to improve the social space at the club. A new lake, drainage balancing pond, and the relocation of a future adventure golf course to an area adjacent to the clubhouse are also planned.
A 66-bed hotel is also absent in the plans, as this has become the subject of a different planning application – one that was refused in December.
The updated masterplan also eliminates the driving range that had been initially proposed.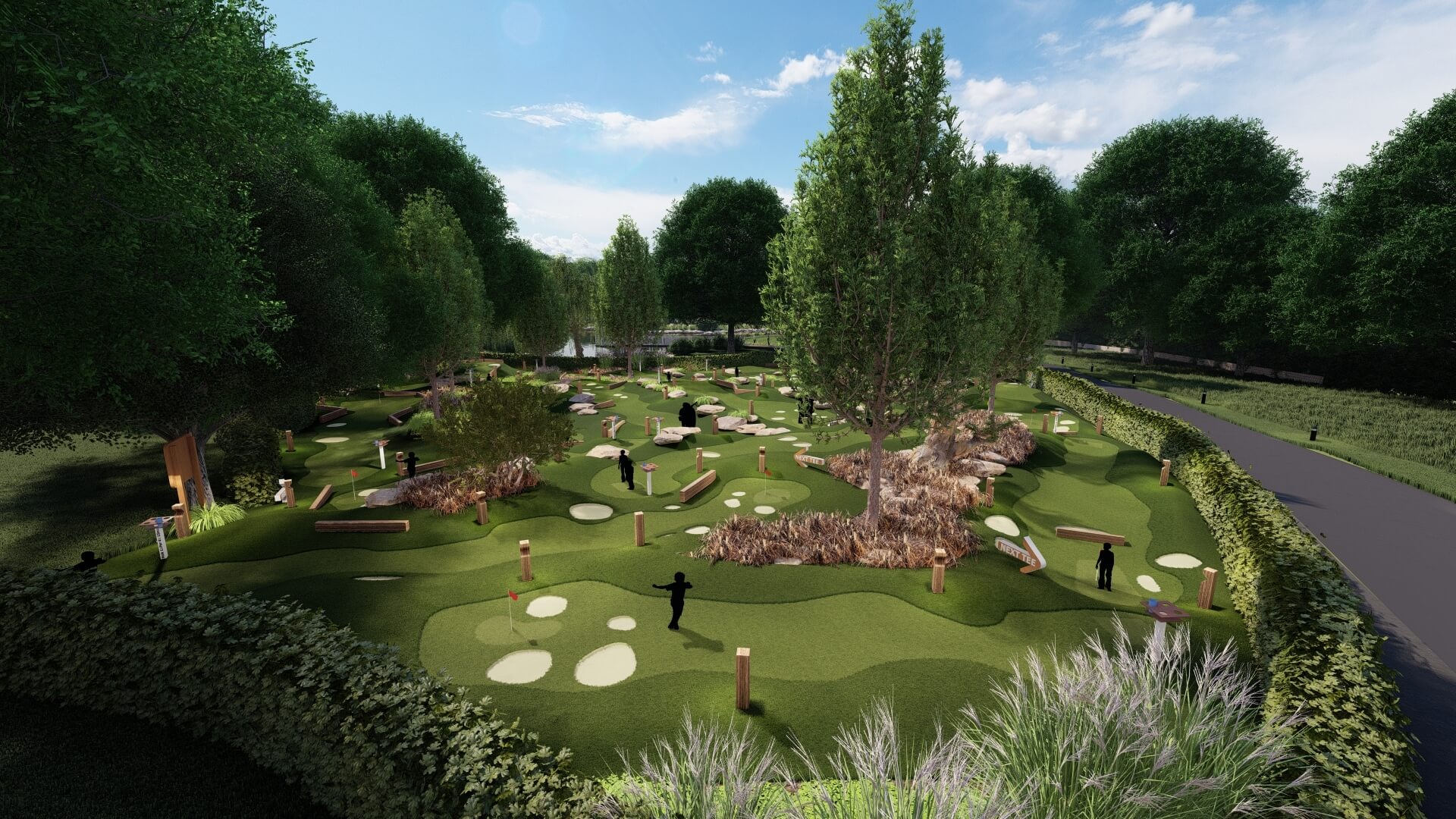 The enhancement of the Hay Loft function space includes an extended terrace that would be built with a retractable roof, and the installation of a platform lift to the first floor.
The existing nine- and 18-hole golf courses would be re-routed and merged to form a single extended 18-hole course.
The developer hopes that the planning application will be approved by Liverpool City Council by March.
The remodelled golf course is hoped to be completed by May 2024. The new clubhouse should open in spring 2025.
The planning application number for the masterplan with Liverpool City Council is 22F/3396.